by Alyssa Taylor
---
The horror genre has made its way to ballet once again as renowned choreographer and Artistic Director Jean Grand-Maître takes on the challenge of adapting the literary classic of Mary Shelley's Frankenstein.
Grand-Maître has a decorated history, starting with beginning his training as a dancer at York University in Toronto and then graduating from Montreal's L' E'cole superieure de danse du Quebec. Although he began his career as a dancer he was always drawn to choreography, which led him to pursue this passion and some amazing shows.
His career blossomed in Europe with the Stuttgart Ballet, Paris Opera Ballet, and the Norwegian National Ballet, before he returned back to Canada to work on projects with Les Grands Ballets Canadiens de Montreal and then Ballet British Colombia. Grand-Maître spent 12 years as an independent choreographer before he was appointed to Artistic Director in 2002. Since joining the Alberta Ballet he has brought such favourites as Cinderella in 2005 and Romeo and Juliet in 2005 to the stage. Just last year Grand-Maître was awarded the Order of Canada for his contributions to Canadian society.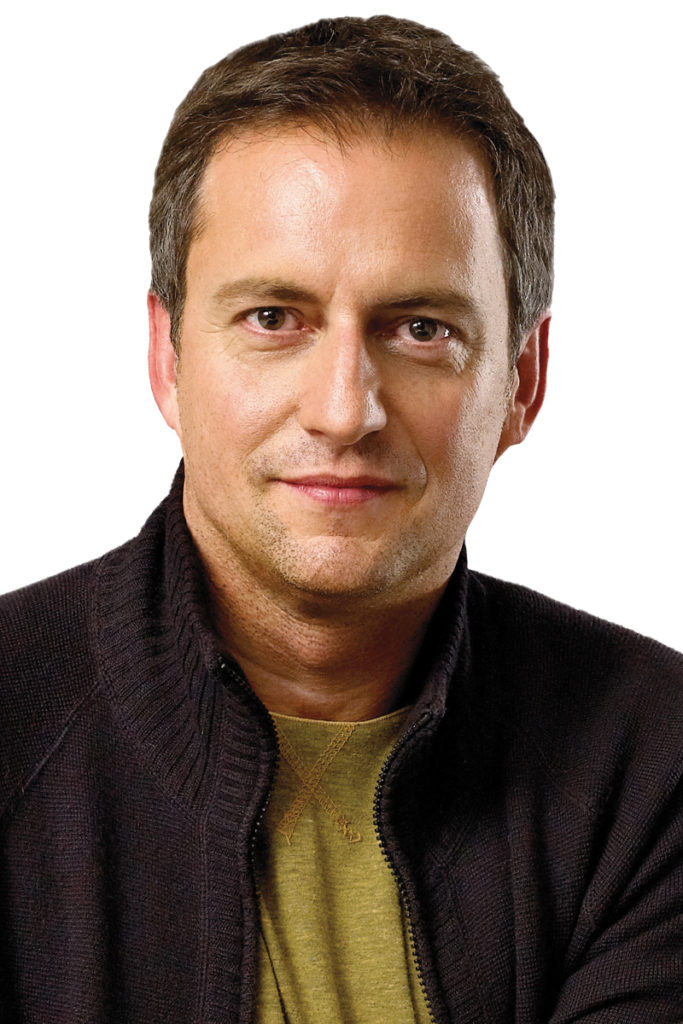 I have to admit that being a fan of Shelley's ground-breaking science fiction/horror novel made me curious to see what could possess someone to tackle such a feat as turning it into a ballet, especially if it were to remain true to the book rather than the numerous and skewed Hollywood adaptations. And with Frankenstein celebrating its 200th anniversary there couldn't be a better time for such a project.
Not only is the horror genre generally new to ballet, but it was the first time Alberta Ballet has used surtitles to project quotes above the stage, like the opera uses, to help first-timers who are not used to interpreting ballet. This was done to liberate the ballet from its restraints and make it available for everyone to enjoy, especially since many people who enjoy Frankenstein may not be used to interpreting ballet.
"It liberates it. It becomes something emotional, not just narrative." ~Jean Grand-Maître
Grand-Maître admitted that the most challenging part of this project was "working on the project alone for a year before meeting and collaborating with others." He had even originally set out to have the ballet in its original time period and not the 21st century.
Putting it in a version of our own time opened up a lot of opportunities. Set in today's world allows for the discussion of advancement of science and technology including things like: artificial intelligence, cloning and stem-cell research. "Shelley's work was ahead of its time," he says, and he's quite right: the creation of such a being as Frankenstein's monster seems even more plausible today than it did in the 18th century. It really brings up the ethics of creating life or cloning or really any scientific endeavour that reaches to add to the very fabric of life.
"It's a godless world if life can be created" ~Jean Grand-Maître
His favourite aspect of the novel is this idea of a creature asking its father to love him, then being rejected by his father and by society. This causes a reaction so fierce that this wretched creature becomes the monster that society wanted to see. This was also my favourite aspect of the novel, the idea of a wretched creature not just learning and experiencing, but truly only wanting to be loved and accepted into society. It seems a powerful novel to attract like minds to such a theme.
One of the most intriguing questions I asked was about the monster's movement. I struggled to see how it could be a ballet when the staring character is wretched and disfigured – its movement I never imagined to be graceful, or anything I would associate with ballet.
Grand-Maître was very passionate when it came to described the monster, describing its moments as "very powerful, athletic, agile all while being uncoordinated and discombobulated". But with a mix of contemporary with the ballet it seemed more than possible to create something that was both splendid and horrible to witness.
As the story progresses the monster's movements get more refined, just as his knowledge becomes more refined. He mimicks the society he has been shunned by but so dearly wants to be apart of. There needed to be a "contrast between how the monster moves and how the people move".
Of course I wanted to know how true this adaption would be to the original novel when Hollywood has capitalized on an entirely different version, but I was pleased that while the time may have changed the themes and story-line stay true. But it is important to remember that "you will never capture everything" about a story like this.