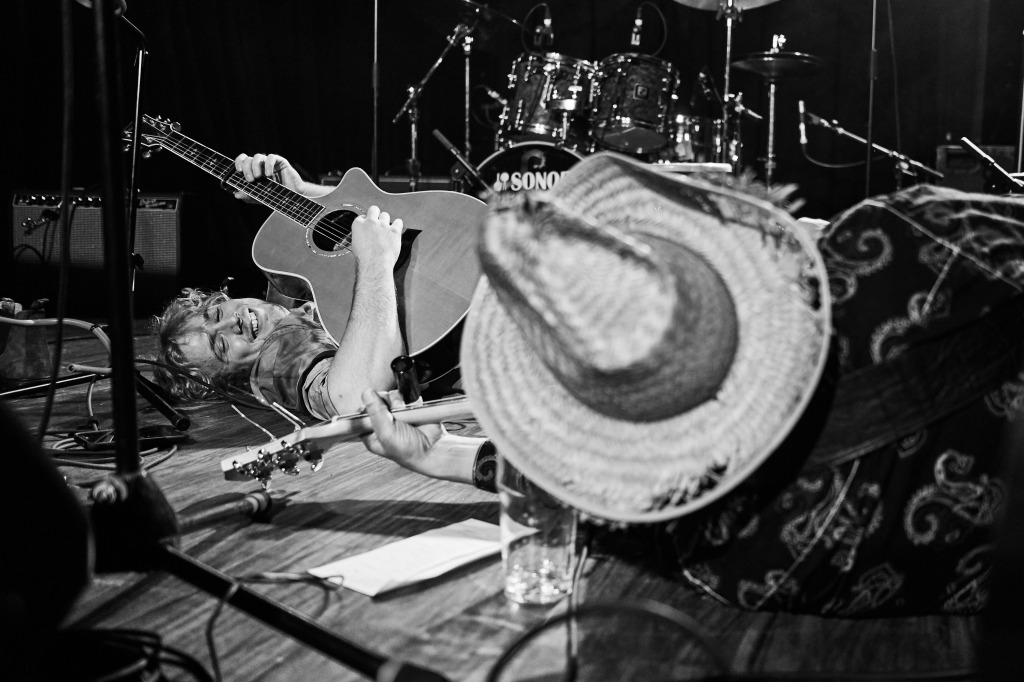 By Rachel Babichuk
photos: Travis Matthews Music
---
Travis Matthews is an Edmonton born-and-raised musician taking over the city with his unique style and funk. With almost 50 original songs, Travis explains that his style is all over the map.
"I have soft country-folk songs about family and different forms of love then I have hard rocking funk tunes about a boy who saves the whales. I just write what I'm feeling in the moment and try not to stick to any specific sound… which might negatively affect my career in music but it's fun and I like doing it".
Having played his originals at the Edmonton and Canmore Folk Music Festivals, Matthews is truly one to watch.
Matthews was first introduced to the Alberta music scene by his father, veteran guitarist, sideman, & session player Gord Matthews, who made his mark with KD Lang and Ian Tyson. One of his earliest memories was at a family reunion where his dad was playing bluegrass music with some family members. He stood on the stage holding a tiny guitar and imitating him – if dad went for a drink of beer, Travis would go down and take a sip of his juice. To this day, Travis's father is still a huge part of his music, playing backup for Travis's gigs and doing shows with his son.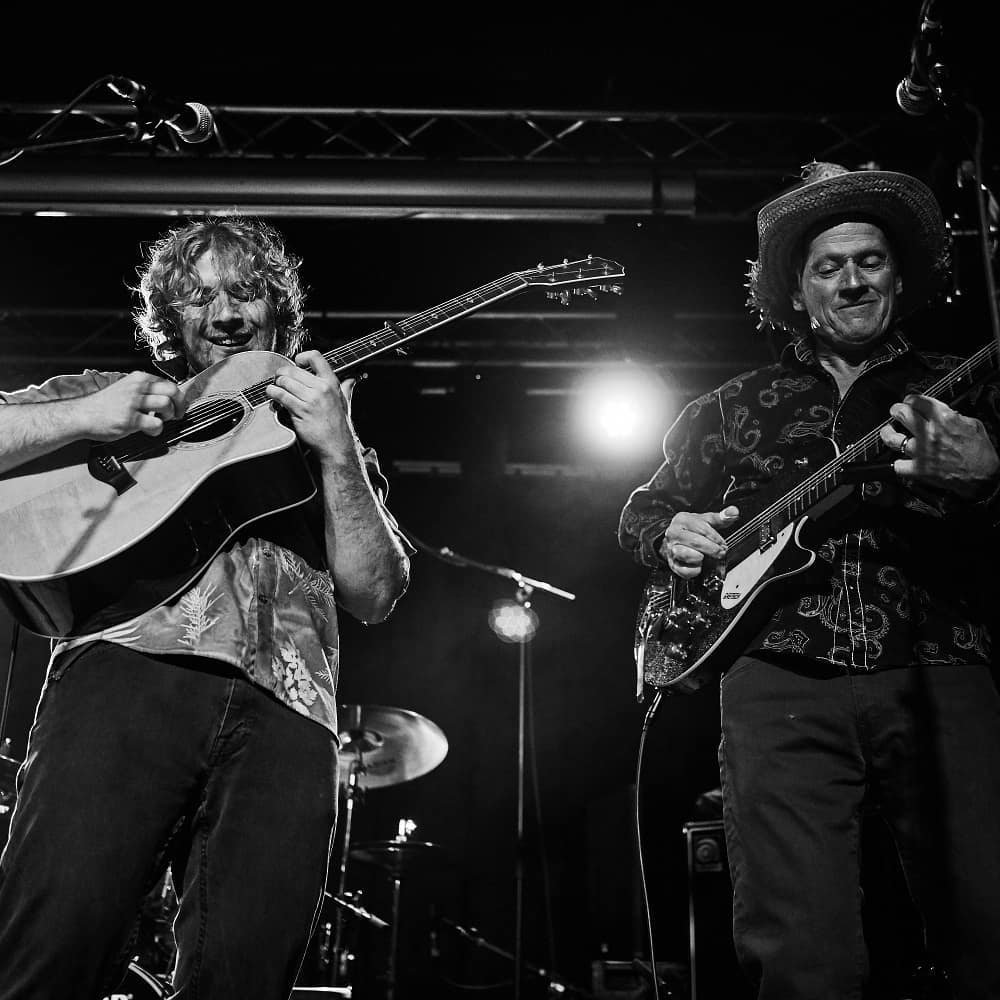 From the awkwardness of high school to the graduation from Northern Alberta Institute of Technology (NAIT), Matthews has not stopped creating. There is no shortage of inspiration, however. His latest single – "Seafood" – was inspired by a girl he was seeing at the time.
"[She] wasn't looking for anything serious, and the only heartfelt thing I felt comfortable asking was inviting her out for seafood" Matthews explains.
If there isn't a cute girl in his life, Matthews says he also finds inspiration in the clouds, movies, books, and work. He tells me that "any time I've dealt with something I've never witnessed before; it makes me want to be creative".
In 2017, Matthews recorded and released his first song: "Sarah". Following this was the release of "So Long Friends", "Take Me with You", and "Don't Worry (Little Ducklings)". Each song has a unique sound, from Alternative Folk to Pop. "Seafood" even incorporates a Latin style in the mix. According to his website, "even in the darkest, dustiest room, Travis' performances make you feel like you're water-skiing on a lake on top of a mountain with a view only the birds share".
Seeing Matthews play live truly is an all-around sensory experience. He gets the crowd involved in singing, dancing, conga-lines, and even meditation. There's no doubt that everyone has a good time at these shows, as "his simplistic storytelling makes even the quirkiest of situations relatable".
As an avid nature-man himself who graduated from the Geological Technician program at NAIT, Matthews has devoted over $3,000 of his earnings from shows to Ducks Unlimited Canada. When the pandemic hit in Alberta in March of 2020, and Matthews was unable to play shows as usual, he and his father made the best of things, and began playing block parties around the city.
For such a trendy musician like Matthews, one would think that the creative process is gruelling; however, he explains that his method consists of "Doing stuff. Getting frustrated. Repeat".
Often, Matthews includes his fanbase in his creative process by posting Instagram stories and live videos of him jamming and writing. During a live video chat with Matthews, I and other fans were lucky enough to listen to Matthews sing covers of musicians such as Jack Johnson, Randy Newman, and Toto. In addition to covers, Matthews also shows his fans his skills in percussion, wind instruments, and fashion.
The future is bright for Matthews. He is filled with goals and aspirations, one of which is to collaborate with New Zealand film director Taika Waititi. Matthews explains that he has never felt so connected to art as he does with Waititi's movies. Matthews says, "he seems like the kind of guy open to any sort of bizarre idea and that excites me".
He humbly tells me "I just want to perform for lots of people and not lose money trying to do it. I don't care if I never really make it, I just love putting together really fun shows and having people there to enjoy them". As for the New Year, Matthews plans to partner with more not-for-profit organizations and release a new album. For fans like me, I know we are hoping for more great tunes!
Fun Fact: Travis enjoys drinking orange juice after brushing his teeth. He is also "Welsh Royalty": His great-grandpa taught Prince Charles to ski. 
---
website: www.travismatthewsmusic.com
Instagram: Instagram@Travismatthewsmusic
---