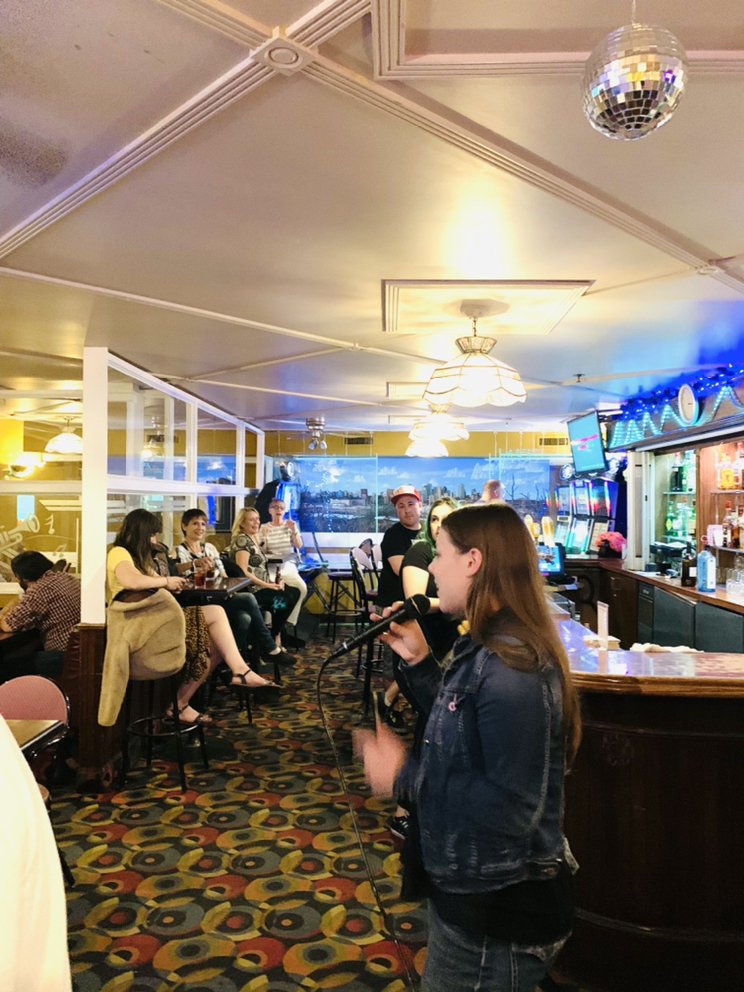 ---
Review by Cassandra Wong
---
When the manager of the coffee shop where I work invited us all to karaoke for an early birthday celebration, I was pleasantly surprised to find that there was a karaoke bar so close to my workplace. Rosie's Bar & Grill sits about two blocks off Whyte Ave, just behind Dollarama, with a small sign atop a set of glass doors so unnoticeable that you could just walk past it. It holds karaoke nights from Thursday to Sunday every week, starting at 9:30pm and lasting long into the early hours of the morning.
Contrary to most karaoke places, Rosie's is a comparably small establishment with no private rooms, and holds their karaoke nights for the entirety of the restaurant (which means you're singing in front of a bunch of strangers). Quite honestly, I was a bit apprehensive about the "singing in public" factor of karaoke night, but as long as I don't sing, it should be fine, right?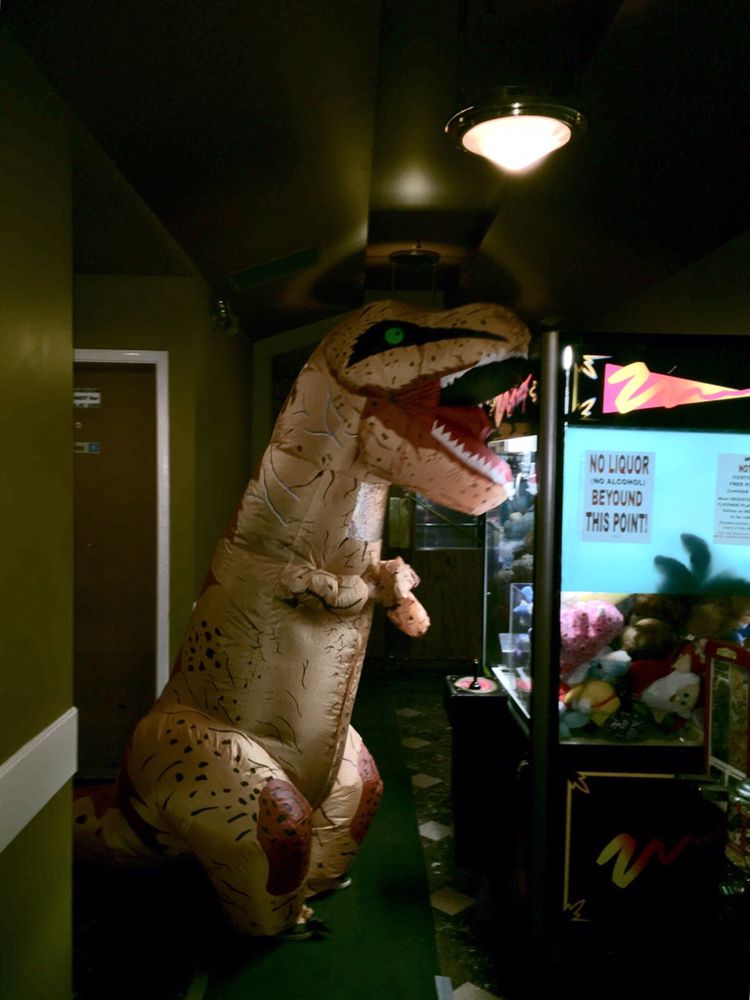 The thing about a bunch of 20-year olds running a coffee shop is that team outings are always much more chaotic than you'd expect. To be fair, by the time I got there (about an hour into the karaoke night) after my shift, most everyone was already tipsy. A claw machine—with a cute minion plushie that Travis and I tried, and failed, to get (I still think those machines are rigged)— and a handful of gacha machines greeted me as I entered Rosie's with music in full blast. The bar was in the corner of the establishment beside the karaoke machine, and televisions lined the walls with the lyrics of the song that someone was singing.
The layout of the tables itself was rather unorthodox, though I guess that could be attributed to the strange placement of the glass partitions in the restaurant. The interior is rather similar to (funnily enough) the hole-in-the-wall Chinese restaurants I'm familiar with—carpets with patterns that made no aesthetic sense (at least to me, but I'm no interior designer), and chairs in that weirdly specific sausage colour. From the inside, I notice that the side of the restaurant is lined with glass panels and exposes much more of the interior than the front does.
Despite the chaos, the atmosphere was friendly and open. I quickly found my table (there was only one large table there) and was welcomed with a vodka sprite from Ursula because "YOU NEED THIS MORE THAN I DO".
I did.
There's not much to say about Rosie's bar selection: it held the basics for a night out, nothing special, but nothing horrible either. As I sipped my drink, I took a glance at the menu, which held an assortment of mostly fried foods, comfort food you would munch on while drinking and screaming your heart out to the tune of All Star. The pricing at Rosie's was fairly reasonable for a bar, to be honest—most of the menu items were under $15, which was lower than I'd expected, and though the fries did err on the salty side, the food was rather satisfying. I wouldn't say it amazed me, but alas, we were here for karaoke, not for the food.
I spent most of the night poring over the song selection for the karaoke as my manager queued Halsey songs one after the other. They had almost anything you could think of—the Banana song from Beetlejuice was something I had not expected to see at a karaoke bar. To my utter delight, my coworkers put on The Ketchup Song and Gasolina despite not knowing the lyrics, eliciting rounds of laughter when they would mumble whatever they saw on the television screen.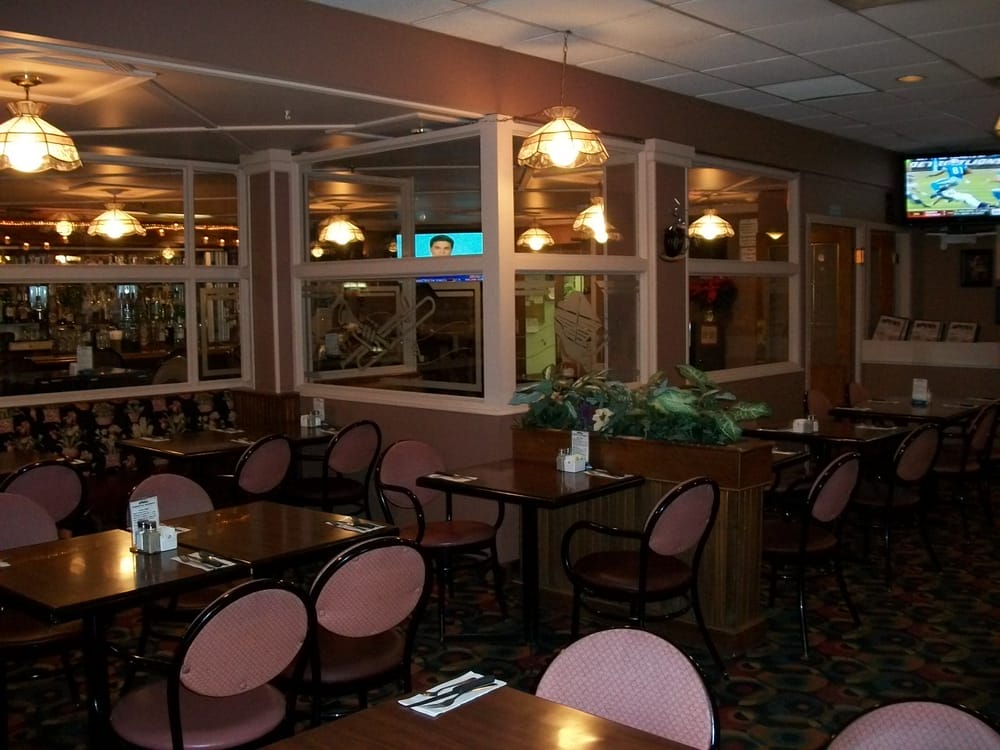 My apprehensiveness about singing in public quickly dissipated in the face of the energy from the crowd. The air was palpable with excitement and everyone was quick to join in on the song, screaming the lyrics at the top of their lungs and connecting with other tables as we sang "reaching out to you". It was hard not to feel comfortable in your own skin with such an accepting crowd. During "Save The Last Dance For Me" (I know, shocking—a song by Bublé that isn't a Christmas song?), Ursula started dancing with a stranger, earning herself loud cheers and whistles.
To wrap it all up, I think Rosie's, with its wide song selection and surprisingly decent food selection, is a great place to go for a fun night out with friends. The Buckingham and other establishments are also close by on Whyte if you are looking to go clubbing, which makes Rosie's an ideal spot to start the night.
Other than that, Rosie's also offers all day breakfast and a regular menu on non-karaoke nights, and I hope to stop by again to try that. I can't say that Rosie's is the absolute best, but it's definitely a decent place to check out if you're in the area.
---
Rosie's Bar & Grill
10475 80 Ave NW
780-439-7211
Facebook
---