"Al Salam Pita Restaurant is a place where…you will fall in love with the food."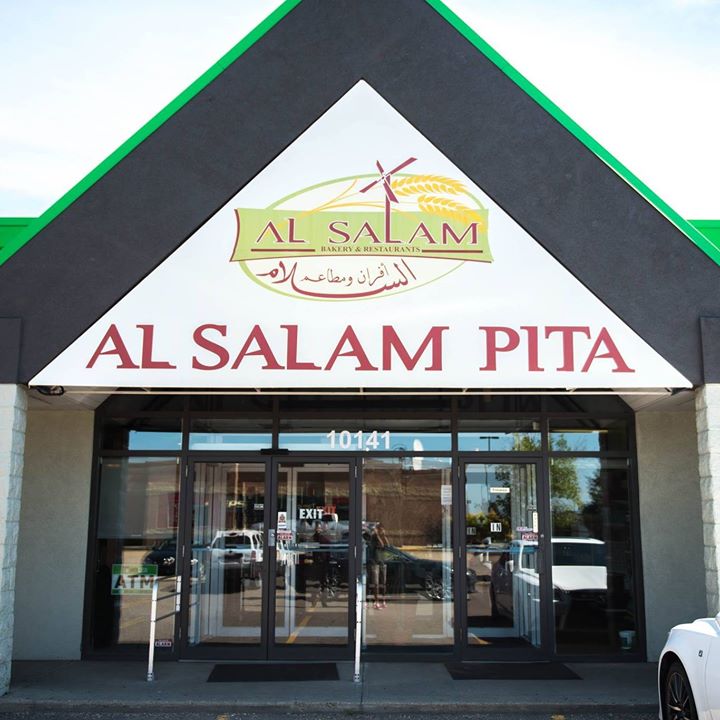 ---
Review by Zoravar Dhanju, student writer in the University of Alberta WRITE 297 program.
---
For the seven years that I lived in the Middle East, in Oman and Syria, there has been one constant, the Shawarma. A shawarma is to an Arab is what a cheeseburger is to an American: the absolute go-to option for food. A normal shawarma consists of onions, lettuce, tomatoes, garlic sauce, and French Fries, and these ingredients are packed comfortably into a wrap of Arabian flatbread.
To a Canadian, a shawarma seems to basically be a donair, but there is an array of differences. For starters, the bread used for a donair is a soft, yeast bread while a shawarma uses an oven-baked Arabian flatbread. The sauces also differ: a donair uses tzatziki sauce while a shawarma uses a garlic sauce. Last but not least, a shawarma is wrapped, while a donair is stuffed.
And now, with your newly acquired knowledge on the fundamentals of shawarmas, I can tell you about the gem of a restaurant in Al-Salam's Pita.
I thought I had the last of my shawarma-eating days when I left Oman in 2017, but two years later, those days returned from its hiatus. As soon as I walked into Al Salam, my eyes were immediately captured by two huge skewers with one holding chicken and the other holding beef. I thought I had fallen back in time to my high school days, waiting in line for my weekly shawarma during lunch.
I was zapped back into the present by two cooks that asked what I wanted to eat. I went with a regular mixed Shawarma for $9.75 because I wanted two meats. But, you can order just a beef or chicken shawarma for a few dollars less. You can also purchase large shawarmas for $11 if it's one meat, and $12 if it's mixed.
Having ordered to-go as I had to return to my work to eat my lunch, I was extremely impressed with how fast the shawarma was made, as it only took around 5 minutes to prepare and serve.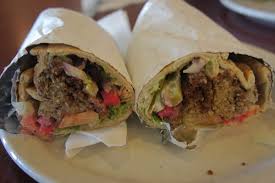 As I check to see what was in an Al-Salam shawarma, I was welcomed by turnips, onions, lettuce, tomatoes, and hummus. As soon as I bit down, my mouth was immediately met with the clash of textures between the vegetables, the meat, and the bread. As I devoured my shawarma, I noticed how all the players brought something different taste-wise to create such a distinct flavour within it. I would say the turnips were the surprise of the bunch, with the immaculate crunch it brings; coming from living the Middle East for 7 years, you rarely encounter a shawarma that has such a crunch to it. The engineering was pristine as well. It was wrapped very tightly and at no point during my experience was my shawarma ever falling apart.
It was fair to say my shawarma-eating days were restored.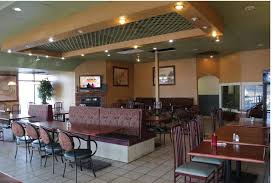 But, the most insane thing is that the shawarma is the second biggest highlight of Al-Salam's Pita Restaurant. What makes Al-Salam's Pita Restaurant such a stellar and authentic place is its service. The second time I went to Al-Salam's Pita Restaurant, I was immediately recognized by the cooks as they asked if I wanted a mixed shawarma again. The cashier also struck a conversation full of banter, reminiscent of the ones I used to have during lunch time with my friends. After more and more visits to the restaurant for my lunch, Al-Salam's Pita Restaurant started to feel like the kitchen of a close friend where two things are guaranteed: a good laugh and excellent food.
However, there is an array of other options of food if you choose to sit-down rather than taking a shawarma to-go. There is an abundance of meat platters to choose from, as well as Manoushe, a Lebanese flatbread that is freshly made with assorted spices and cheese.
If you choose to sit-down at Al-Salam's Pita Restaurant, the first thing you will see is that there are no booths, but there's an abundance of different size tables, which go from serving 2 to serving 12. One may view this lack of privacy as bizarre, but the restaurant is trying to emulate the nature of shawarma shops in the Middle East. There one would sit in plastic chairs and socialize while eating. The simplicity of the sit-down section of the restaurant is meant to be relaxing.
Al Salam Pita Restaurant is a place where if it's your first time going there, you will fall in love with the food. Every time after that, you will figure out that you are slowly falling in love with the restaurant in its entirety.
---
Al Salam Pita and Bakery
10141 34 Ave NW
780-944-0000
website
---