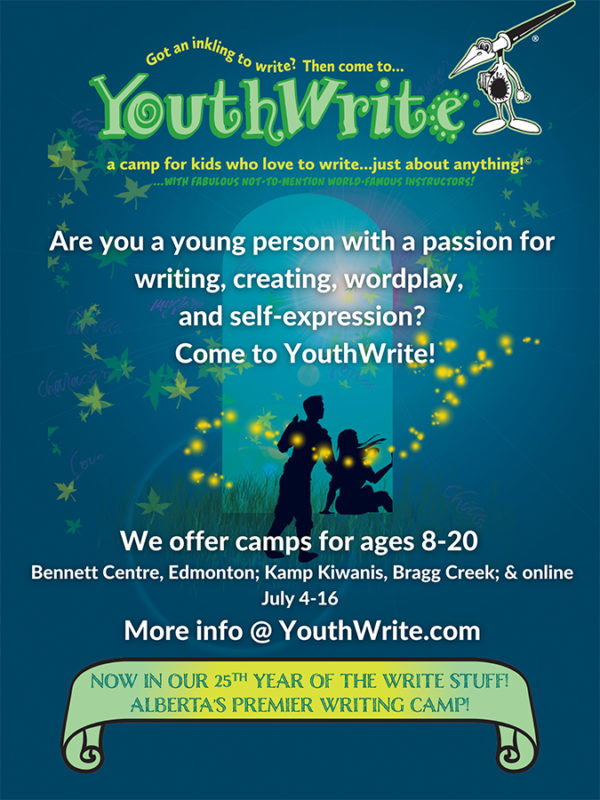 ---
by Abigail Troppmann
---
Youthwrite is, first and foremost, a diverse and inclusive camp for kids who love to write. It's a multi-disciplinary writing camp that offers young writers the opportunity to work with talented instructors from many facets of the arts, ranging from musicians and dancers to writers and actors.
I first learned about Youthwrite back in 2014 from my high school drama teacher, because he worked as a Super(visor) for the camp. Much to my regret, I never got the chance to go. So, when I learned its 25th-anniversary block party would be part of Alberta Culture Days, I knew that this was my opportunity. For one brief evening, I would get to feel what it's like to go to Youthwrite.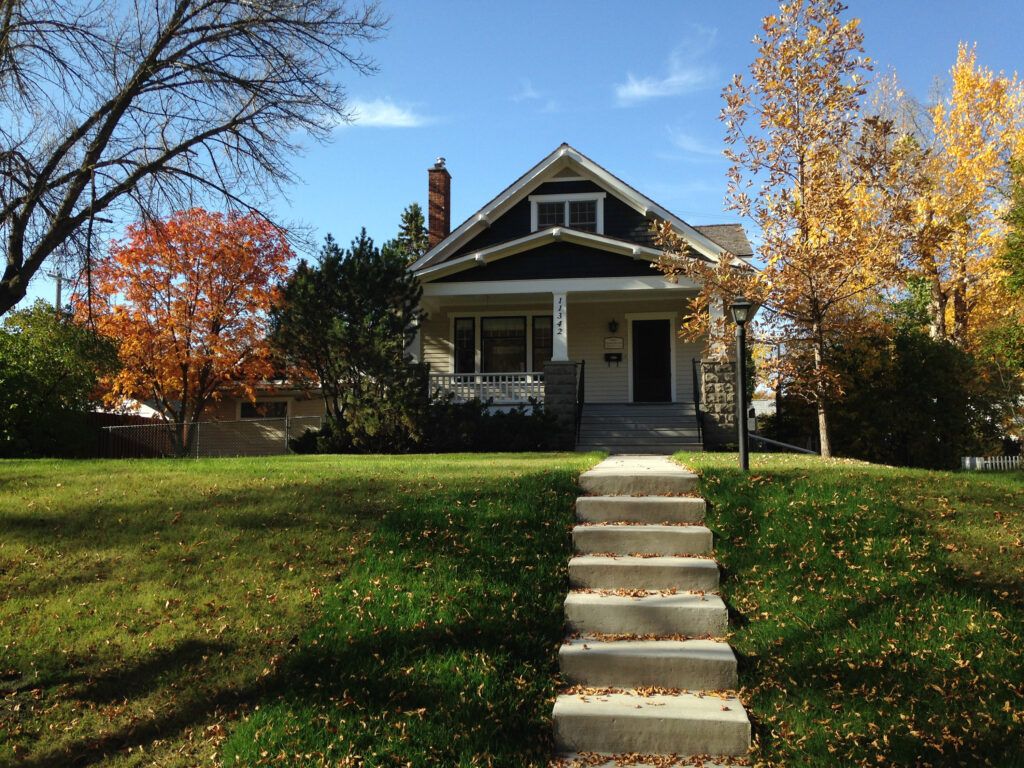 On a crisp autumn evening, I walked down the leaf-strewn road toward the McLuhan house. Restored by the Arts Habitat of Edmonton, it also happens to be Youthwrite's home office.
The historic home's front lawn has a small hill adorned with instruments and microphones. A large white tent on the street was already full of people mingling and enjoying the complimentary prosecco. It was the perfect night for a celebration.
Before the festivities kicked off, a slideshow of images flashed across a projector screen. Campers and supers grin at one another; next, someone is pensively looking down at their papers; then a large group singing around a campfire.
The sincere love that everyone shares for Youthwrite is palpable. The screenshots of this year's zoom camps filled my heart. Every single camera was on, and after a year of online university, seeing everyone's cheery face instead of a black box was a novelty.
Gail Sidonie Sobat is the camp creator, director and coordinator of Youthwrite. She opened the night with an earnest and sincere land acknowledgment, giving proper credit and praise to the original storytellers of this land. She spoke with tremendous pride on how Youthwrite is a place where kids can dare to be themselves and be celebrated for it. It's a safe place where vulnerability is praised.
It officially became a society in 2010, which qualified it to have charity status. It gave it the ability to provide scholarships for BIPOC, LGBTQ+ and underprivileged youth. No applicant has ever been rejected, which I found remarkable. Youthwrite is a place where everyone belongs, regardless of circumstance. Gail firmly believes everyone has a story to tell, and it is their birthright to share it. I couldn't agree more.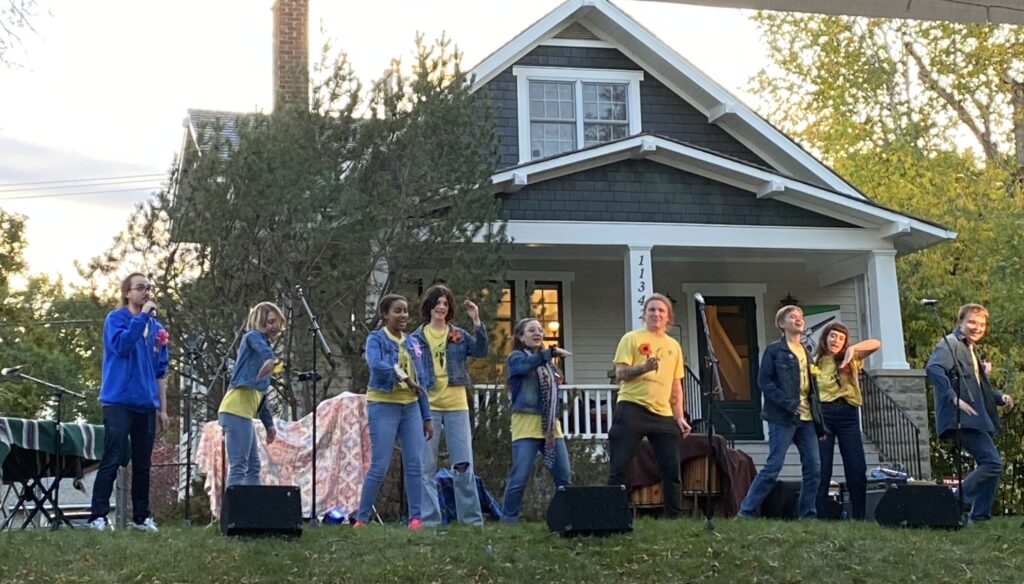 As a taster for the night's performances, Youthwrite's very own Spoken Word Youth Choir (SWYC) performed an acapella/beatbox/rap remix of 'Oh Canada.' With the added line of "get me some diversity." I'm tempted to start a petition to make it the official national anthem.
Youthwrite's effortless dedication to diversity was evident from the three performers of the night. The first was Sissy Thiessen Kootenayoo, an indigenous artist and educator. She introduced herself as a truth-teller, someone who does not shy from difficult conversations. Invisible, the spoken word poem she performed focused on cultural appropriation, femininity, and indigeneity. In a tribute to the missing and murdered Indigenous women, she wore a beautiful red dress with traditional regalia. The final thought-provoking line stayed with me for the rest of the night: "what if they cared about indigenous women like they do their culture?"
Next up was an inaugural Youthwrite instructor, Tololwa Mollel. Children's author, dramatist and storyteller are just a few of his titles. He read a short story based on a childhood memory, and it included a song in his native language Kiswahili. His storytelling was jubilant, almost reverent. After some prompting, the audience joined in with the song. I couldn't help the grin that spread across my face while I watched him. Live performance art tickles the heart like nothing else. After his performance, it was clear that he was a master of his craft. The students of Youthwrite are lucky to be taught by him.
The final artist of the night was Masani St. Rose, a dancer specializing in West African and Caribbean dance, culture and style. Her performance was a traditional West African wedding dance. The moment the drums began, and as she started to move, a dog with excellent comedic timing howled his excitement. The audience was right there with him. The music and performance were so energetic and infectious, I couldn't help but wiggle and dance in my seat. When she stuck her final pose, the dog howled his approval yet again. This just goes to show how the universal language of dance can transcend even species.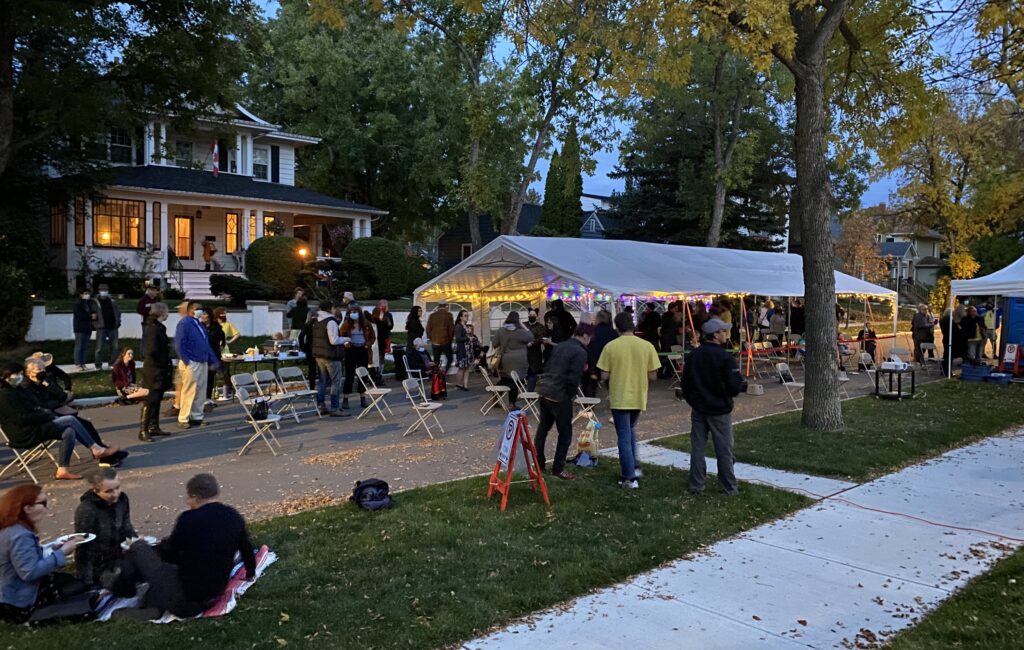 Bringing the night to a close was a video presentation filled with past and present campers and staff interviews. A camper named Aaron spoke about how gentle the camp is. They didn't know it was possible to have so many friends until coming to Youthwrite.
It's a camp where kids get to express themselves confidently, safely, and happily. The age range of the campers is 8 to 20, so if you know a youth who loves art, this is the camp for them.
A local Edmonton band, Le Fuzz, closed out the night with their unique and infectious music. It was a beautiful night full of love and celebration that I felt lucky to have been a part of. It can now be confirmed: not attending Youthwrite as a kid is the single greatest regret of my childhood.

---
Youthwrite Canada website
---