"It's a wonderful local event, put on by passionate people"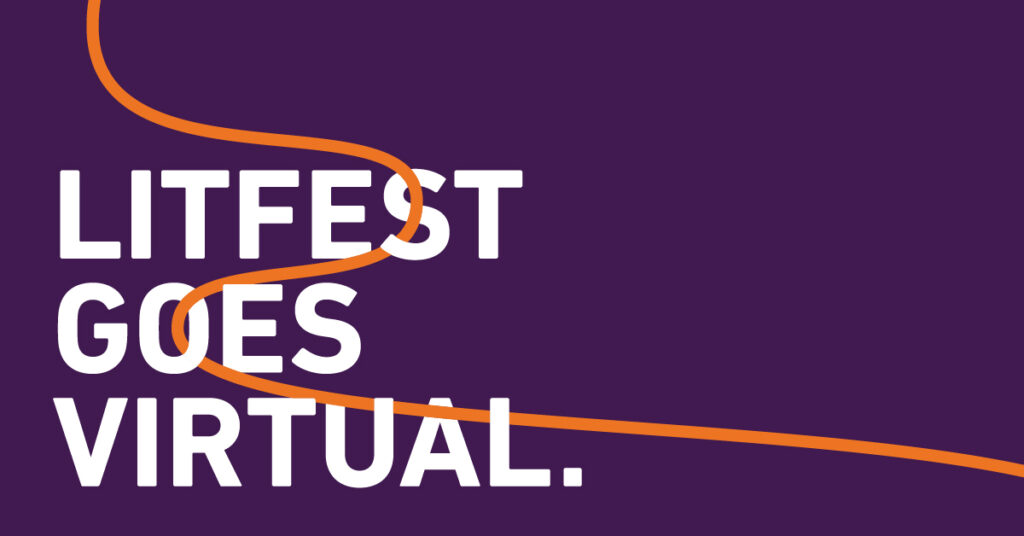 ---
Review by Kyle Levesque
---
I hadn't heard about Litfest before. It was pure chance that I found it at all, looking for workshops for other projects. Which is a real shame – I wish it was more widely known.
Litfest is the only non-fiction festival in Canada, held annually in downtown Edmonton during October. It started as a small book fair back in 2002, and since then, has grown to become a singularly large literary festival. Over the course of eleven days, the festival runs a series of talks, panels, workshops, and masterclasses, each designed to bring up conversations about non-fiction work, ideas, and discourse.
If you're familiar with literary festivals, the structure of Litfest comes off very much the same – however, it's notable for its slightly different focus, being a nonfiction event. I'll get more into this in a moment, but the thing that really stood out to me was Litfest's focus on community, on the world around us, on situating literature in the world we inhabit, its focus on community. 
Before talking about these talks themselves, let's say it: there isn't anything to complain about with Litfest. It's an incredible use of time. Many of the events were free to attend, which is absolutely absurd, given the experience offered. The festival also offers a solid number of events online – meaning, I was, for free, from the comfort of my own home, able to participate in some truly wonderful talks.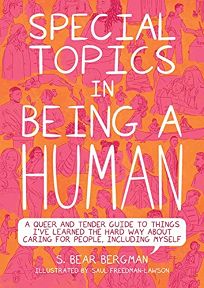 The first of the two events I attended was S. Bear Bergman's discussion of his new book, Special Topics in Being a Human. Bergman is a transexual author, activist, and advice-giver, and, though I'd never heard of him before this talk, a pretty big deal in the Canadian and American LGBTQ+ communities.
A lot of his work concerns itself with mentorship and advice, specifically tailored for his community. While he's written a number of other books, his weekly column Asking Bear, which he runs on his personal website, is what he's best known for, and this book is an extension of it.
In this new book, Bear "gives advice for living as a human in the modern age," dealing with issues of community, identity, and worth. While the work is deeply entrenched in LGBTQ+ spheres, and Bear makes clear the work should be understood through this lens, he says it's "accessible to anyone", and not solely for any single group.
Bergman speaks with a wisdom and a clarity it's hard not to find compelling. He's a warm human being. The talk itself was much the same – open, welcoming, personal.
Let's be honest. There's a lot to be said about the deluge of self-help books coming out right now. Millennial 'adulting' guides, each titled sarcastically, each as meaningful as wet socks. Walk into any Indigo in Edmonton and you'll find an absolute wall of them. But, whether you're a fan of these books or not, Bergman's feels a little bit different. Rather than focusing on Starbucks style self-optimization, Bergman speaks openly about issues of community. On how we can be more patient, involved, and caring to those around us. How we can navigate some of the struggles of contemporary life. There isn't the sense of self-improvement for the sake of wealth, clout, or status here, but an attempt to convey advice and understanding for the sake of communication and safety. It sounds like an exciting book. Different. And I think it's worthwhile. I haven't read it yet, but, based on this talk, I'm going to make the effort to.
The second event I attended was a storytelling masterclass led by Canadian novelist Richard Van Camp, held online. Van Camp is best known for his book The Lesser Blessed, which was adapted into a film in 2012. In a wonderful way, this talk was completely different from Bergman's. While Bergman's event was a discussion, closer aligned with a q&a session, Van Camp's event was a storytelling masterclass.
His focus was on the techniques of being a storyteller, and, by Van Camp's logic, thus being a member of a community. The talk took the form of Van Camp telling stories about his family, his community, his wife, and deer-hunt watching aliens for roughly an hour, interjecting in moments with advice and techniques to pay attention to.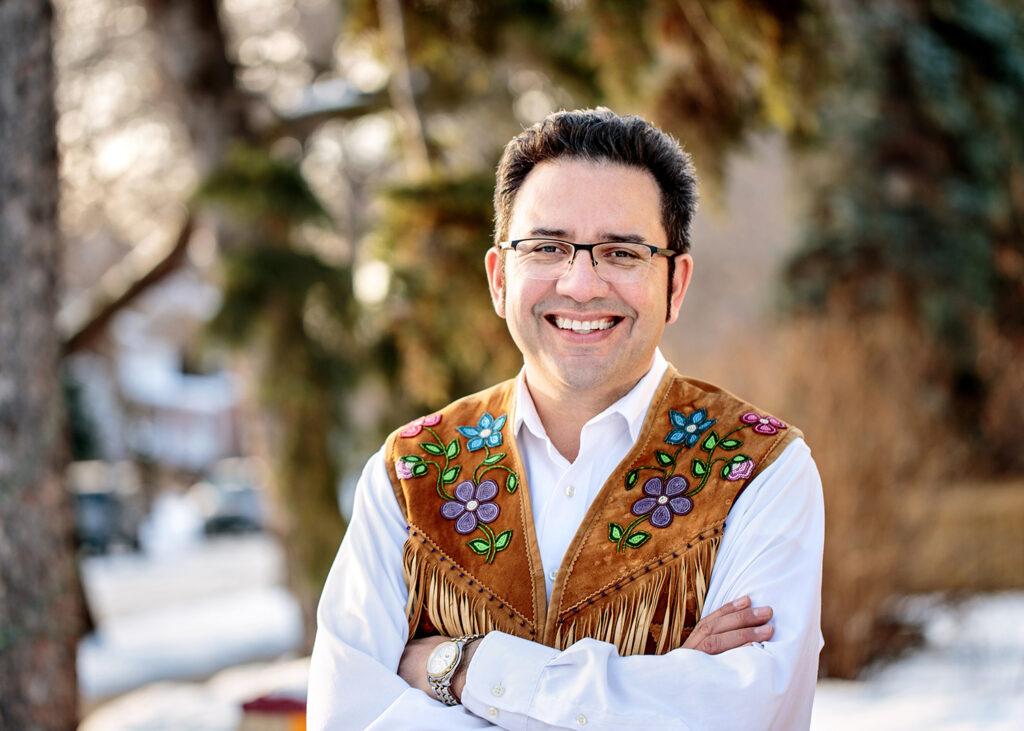 It was really engaging. Van Camp's connections between community and storytelling, between storytelling and self, the way he links and crafts stories, it's all great advice. I like to write, so this talk was a wonderful opportunity to listen to a master work.
Van Camp didn't work to foster the same sense of intimacy as Bergman's, that wasn't so much the point. It was an engaging, informative experience, focused less on the author, and more on craft. Meaning, if your goal for a literary event like this is conversation and books, free events like Bergman's are wonderful. If it's writing advice, and technique, then talks like Van Camp's should fill that role.
Litfest as a whole concerns itself with different aspects of literature than traditional literary festivals, but there's a spectrum within that. It's worth mentioning now though, I did pay for this experience – almost exactly $12. Which, for what I got out of it, was entirely worth it. I've found it difficult, at times, to hear an artist to speak so fully, clearly, technically, about their artistic process as Van Camp did, and to communicate it all in such a meaningful way. Litfest gave me that opportunity. 
The thing that surprised me about Litfest was its focus on the world, on community, on the things that surround nonfiction, and those who read it. I haven't been to a massive number of 'literary events', I'll be the first to admit, but for the ones I have been to, they always felt like they looked inward. At the artist. Almost insular. Sometimes – and I love the literary community – I've felt like to it's own detriment.
Litfest felt different. Sure, the talks I attended were about authors, either their books or their techniques, but it was always placed in the lens of looking outwards. The idea of how we, as writers and readers and members of communities, can help ourselves help those around us. For that reason, I'd argue it's worth taking the time to attend at least a talk or two, next year when Litfest rolls around again. The change in mindset Litfest offers is really what makes it stand-out. 
Litfest 2021 was really good. It's a wonderful local event, put on by passionate people. There's a huge variety of different talks, panels, masterclasses, conversations, all based around Canadian works and their authors. From my experience with these two talks, whether you're looking for community and book recommendations, or advice and technical work, Litfest is a good event to check out. I whole-heartedly recommend it.
---
LitFest website
---